The last two weeks have been busy to say the least.
I don't know who ever talked about the simple, laid back Spanish lifestyle, but I sure am not living it.
Between teaching, commute, Spanish lessons, homework, lesson planning, Master's classes I am just trying to get through the days with my head still attached and taking millions of vitamins hoping i don't get sick from consistent 5-6 hours of sleep a night
(i am an 8-9 hour of sleep/night girl. i really like my sleep)
.
Forget hanging out with friends, making new friends, enjoying Madrid or even normal house chores.
The quote Denise posted got me thinking.
It's so so easy to feel defeated, overwhelmed, stressed and go through the days blindly just trying to get through. It's so easy to complain and be frustrated, irritated and annoyed.
But I don't want to just get through the days and I don't want to be so blinded by frustrations that I lose sight of my happiness.
I love it here, I am happy and I can't forget that.
I'm in Spain! I can't forget why I'm here, be thankful for every day and remember to enjoy the little things.
I AM thankful and I am so freaking relieved Saturday classes are over until January!!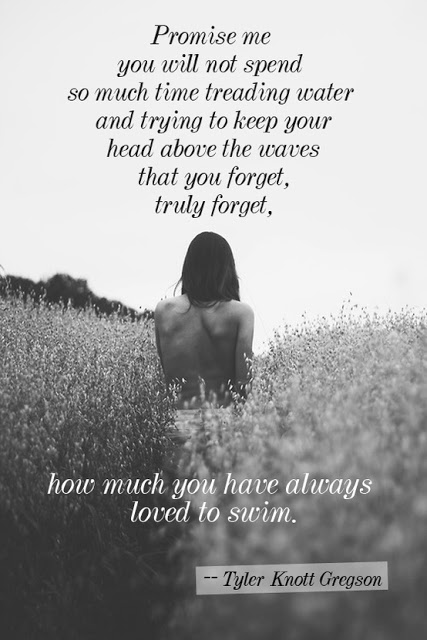 Such a beautiful quote I need to remember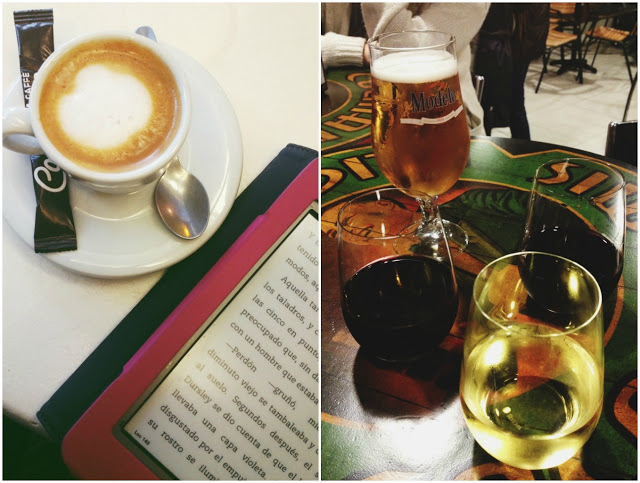 Cafe while reading what is the healthiest juice to drink. (I've gotten through 3 pages in a week. So difficult!)
Incredibly enjoyed beverages with friends after our long day of Saturday class.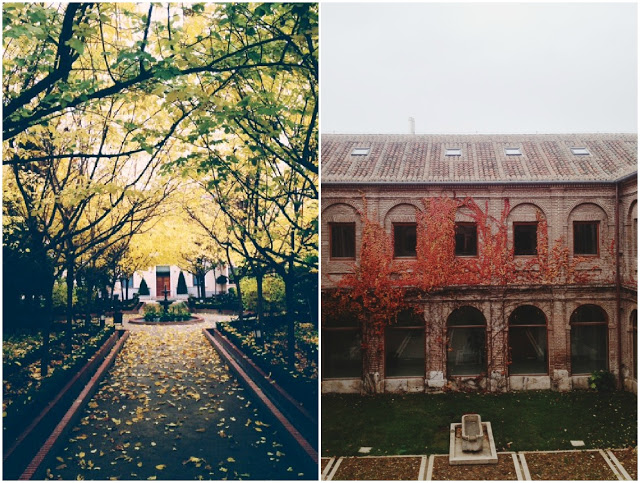 Fall in Spain and where we had classes this weekend in Alcala de Heneres.
Happy Thanksgiving week!
There's a lot of turkey craft making in my future this week.